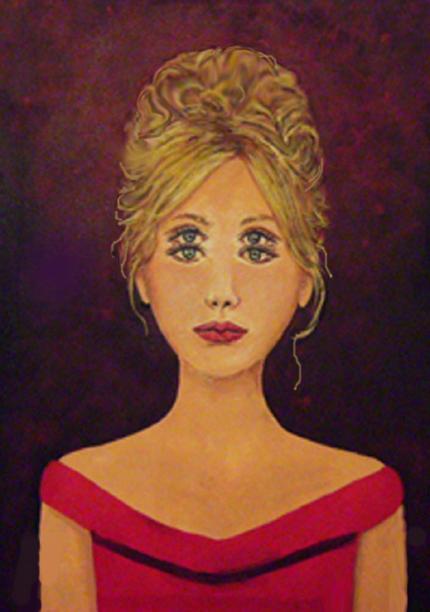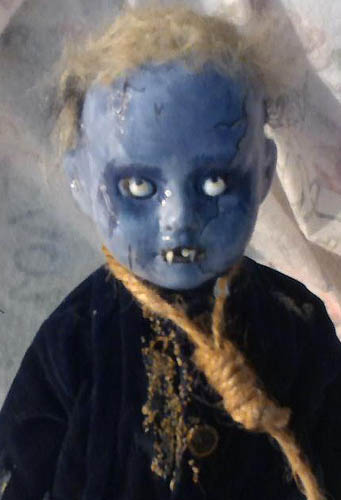 This web site shows many different aspects of my art, only samples. My mind is somewhat like this site, a mixture of many thoughts and I speak through my art. The reward of creating art is knowing my work has touched someone.

These are the two chairs I made for the food bank auction.

Newest art work
LENTICULAR

This is one piece of art which when viewed from the left is a portrait of Van Gogh, when viewed from the right is Van Gogh's painting "Starry Night"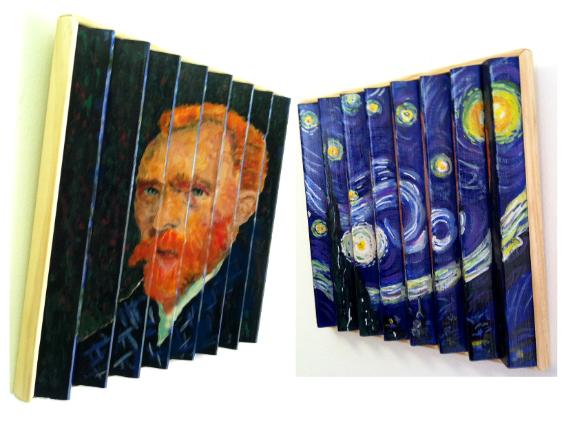 Newest works are abstracts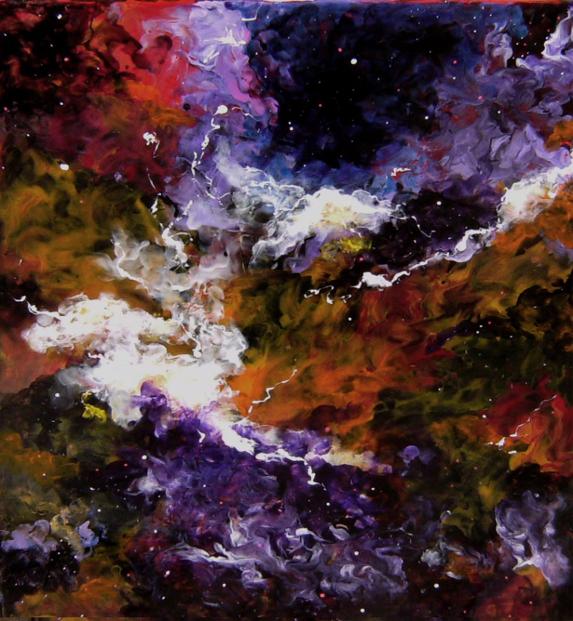 Part of my art at city hall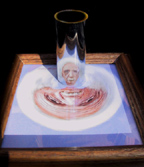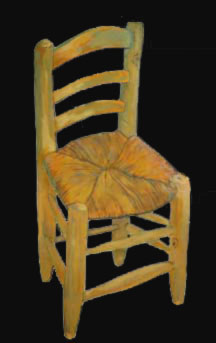 Life size chair cut out, hangs on wall, Van Gogh's Chair minus pipe, 5 feet tall.

Other site
anamorphicart.yolasite.com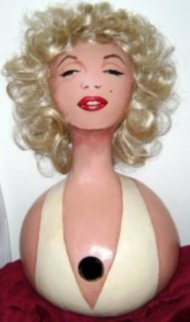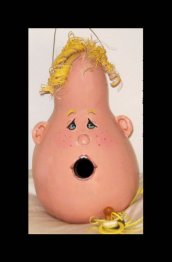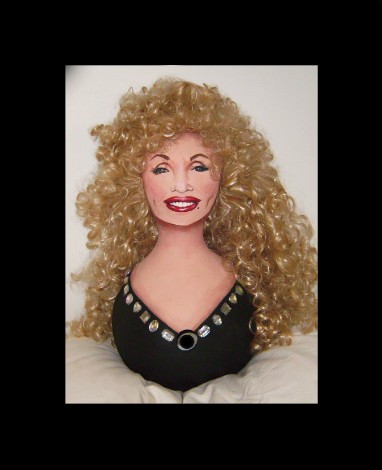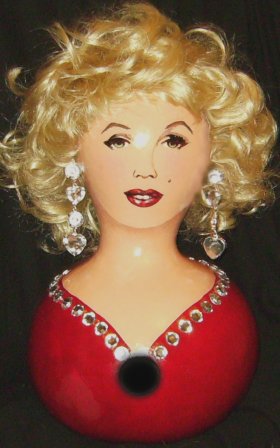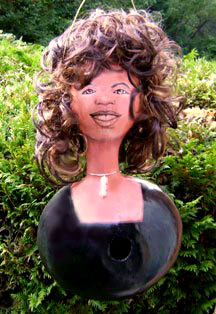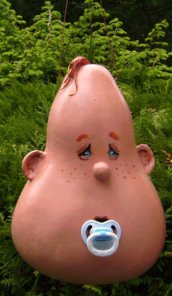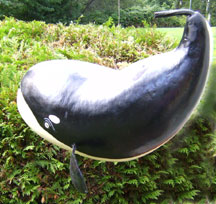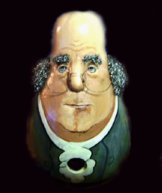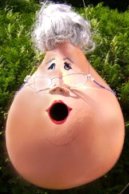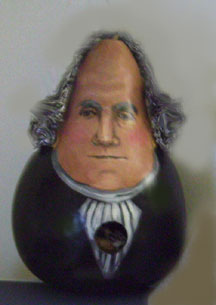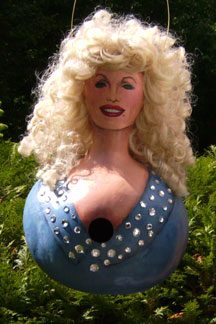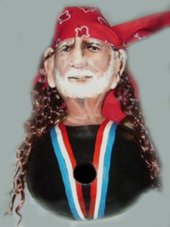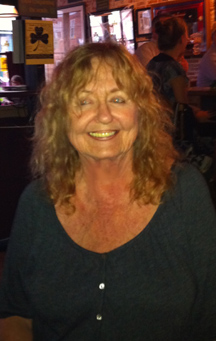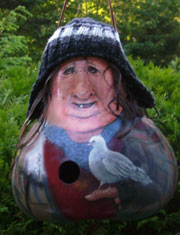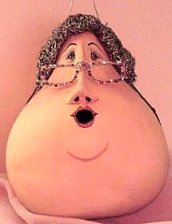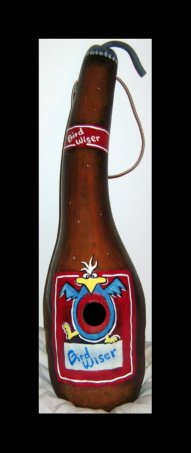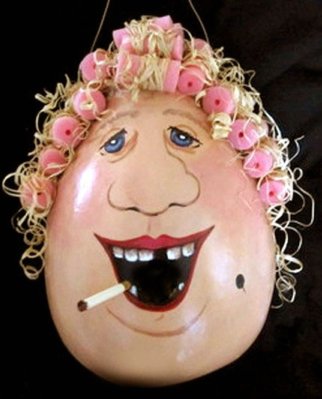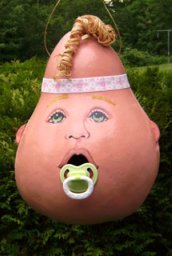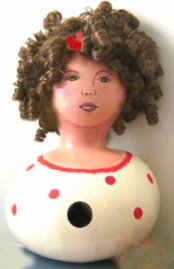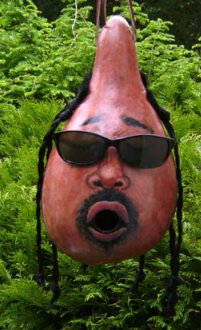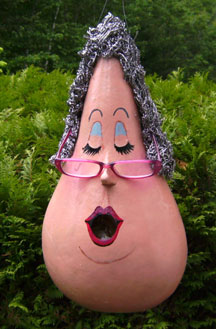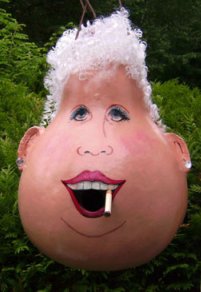 Maine's largest gourd birdhouse
bobber with gourd fish, over 40
inches in diameter!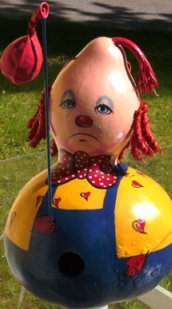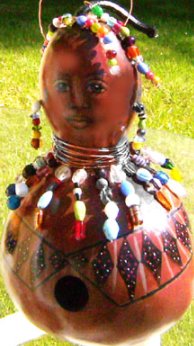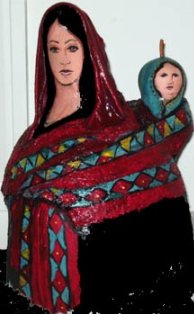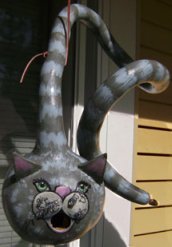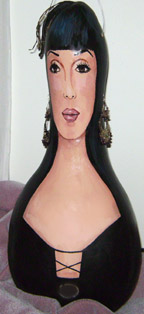 Each birdhouse has drain holes, protective varnish coating , is one of a kind, signed by the artist.
The insides are left in, for the bird to use as nesting and the rough inside for their navigating in the house. The entrance holes are made for smaller birds and no perch to prevent predators from using it. For protection from bigger birds and from predators, nesting birds are known to choose the smallest hole they can squeeze into.
xyz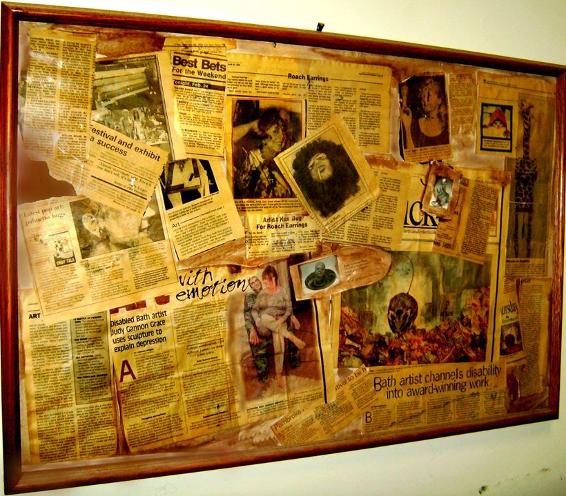 These are some of my art in newspapers, Miami Herald, Massachusett's Papers and Maine. I am making a new collage with more recent art.